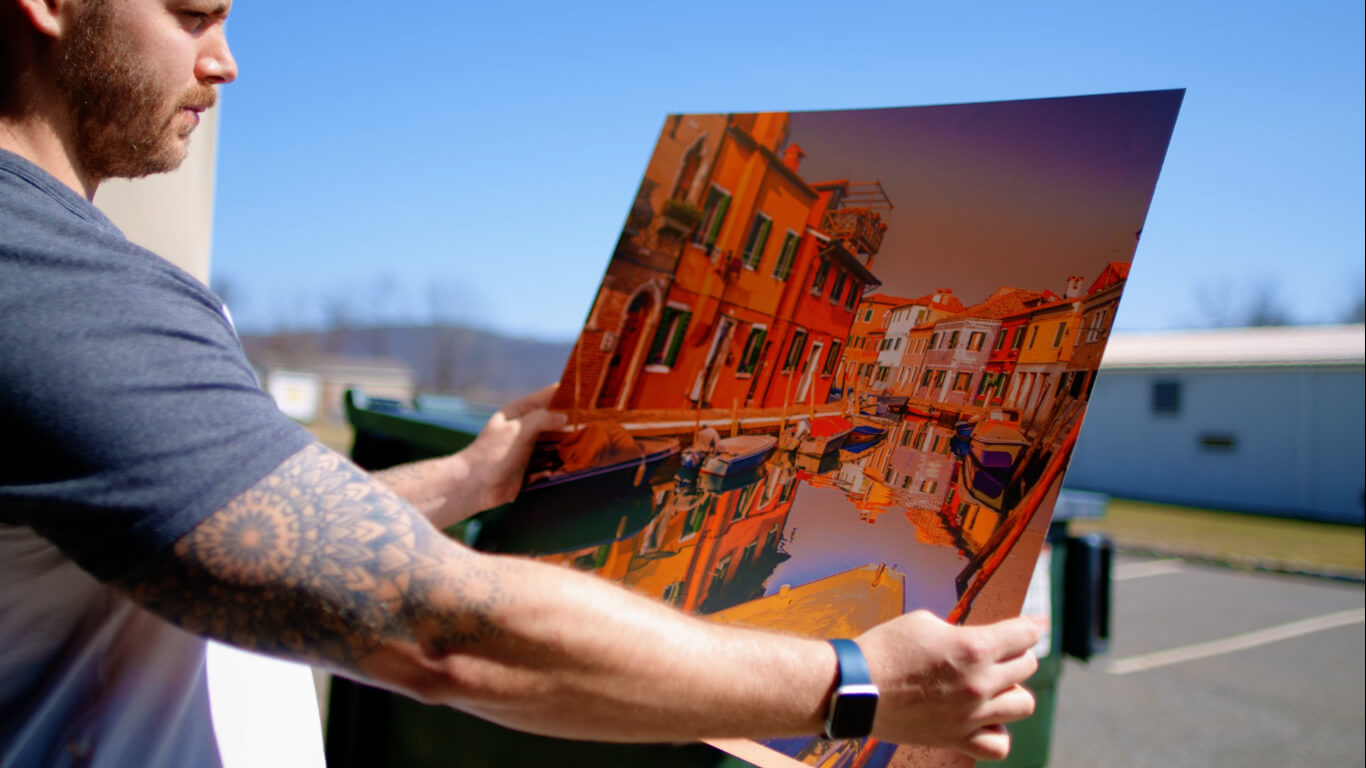 What is RAD?
Discover our journey, the cutting-edge technologies behind our products, and meet the family behind the scenes who make it all possible.
A New Way To Think About Posters
repost
Thanks to its ionically charged properties, this innovative art solution adheres to your walls like magic.
No sticky residue, no tape, and no adhesives needed. Simply peel off the backer, place it on your wall, and watch it stay securely in place.
Art Like Never Before
Infinity Frame
With a smooth and straightforward sliding mechanism, you can seamlessly switch between different artworks to perfectly suit your space.
It's as simple as selecting a new piece of art and sliding it onto the frame. In seconds, your room transforms into a new visual experience.
how it all began
Ridge Art Decor was founded in 2020 by Amy, Anthony, Jocelyn and Damiano as a passion during the Pandemic.
Years of trial, error and passion lead them to create proprietary printing software, exclusive inks. and an innovative framing system that they knew was going to do one thing: #ChangeYourArt.
★★★★★

Absolutely love how easy it is to hang pictures

Absolutely love how we can put these pictures on the wall and if we want to move them easily can be done no more holes.

Tonia G
★★★★★

10/10 experience

Stunning, exquisite, unparalleled - these are just a few of the words that come to mind when describing the work of RePost. From the moment I reached out to them with my vision, I knew that I was in the hands of true professionals.

Nicholas M
★★★★★

No regrets!!!

I love it so much. It's such asmr to rip the adhesive off and to stick the picture on the wall with wonton abandon because we know it won't leave a mark! Customer service is also supreme and it's family owned!!! Love RAD

Erika F
★★★★★

Thank you RePost Team

Absolutely brilliant product! We used it to accent our souvenir shelf. The shelf has an exposed style with multiple levels so RePost's re-stick feature made it super easy to get the exact look we wanted to in seconds!

Julian S
★★★★★

Send it

I ordered after my friend recommended it to me. Pleasantly surprised by the quality of the prints and so pumped about how fool proof and unique they are (already moved them to different rooms in my house a few times). I'm indecisive and have a million pictures of traveling that I love. So excited to change and move the pics around my house whenever I want. Def recommend

Rach C